It's always fun to watch the red carpet arrivals and this year at the 83rd Academy Awards Halle Berry and Gwyneth Paltrow were my favorites as they glided into the Kodak Theatre.  Halle stunned in this heavenly Marchesa creation and Gwyneth wowed in a Calvin Klein floor length gown that fit her perfectly and seemed to cascade like water dripping to the floor.  She could be a modern interpretation of the Oscar statue – she was so flawless in her style this evening.  Halle said in an interview on the red carpet that she enjoyed seeing all of the interpretations of glamour, and so did we.  The most glamorous gowns on the red carpet were elegant neutrals, ethereal whites and creams with glistening embellishments.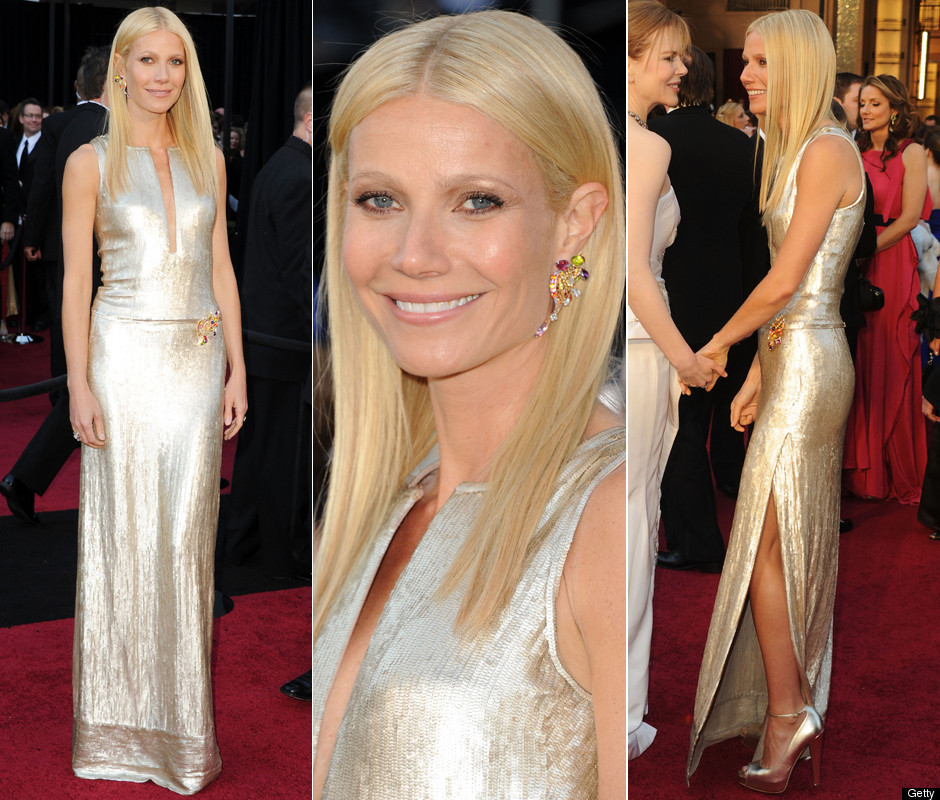 Getty Images via Huffington Post
Coming in close behind was Michelle Williams in this couture creation by Chanel.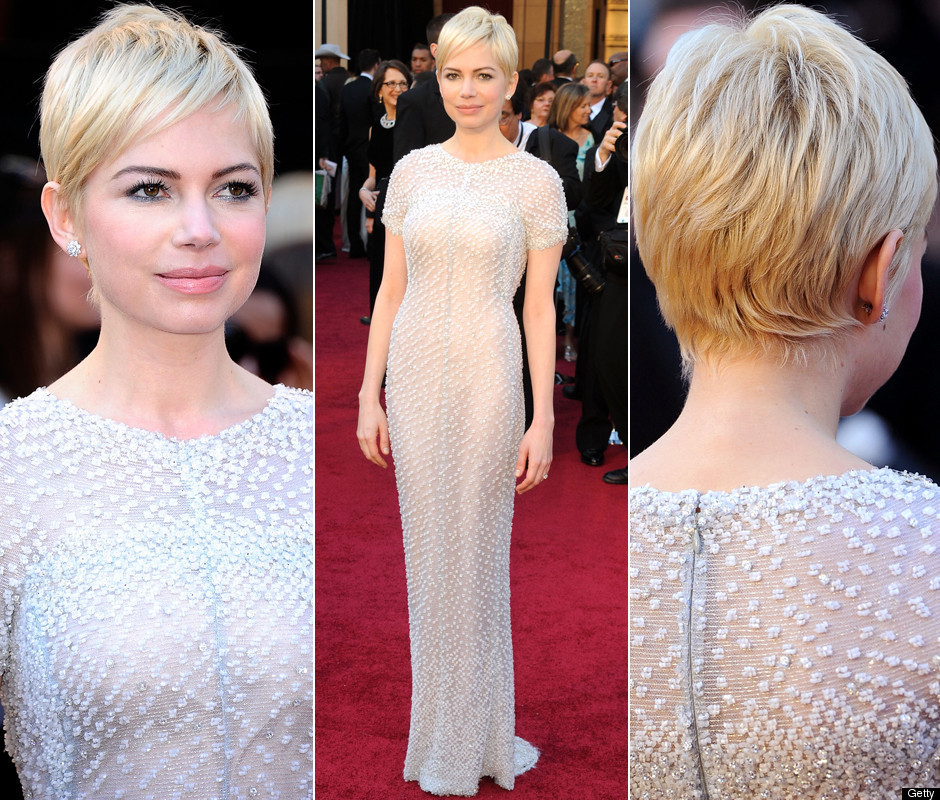 Getty Images via Huffington Post
Hillary Swank gives an elegant feather display (we have done some great posts on the feather trend in fashion over the past week!) in this strapless floor length grey satin gown by Gucci Premiere.
Mandy Moore in Monique Lhullier.  Beautiful!
And now, let's get on with the show!