Orders have poured in since we first blogged about one of our favorite Paule Marrot Prints — "Feathers" — the happy, ethereal pink print that graced the cover of House Beautiful Magazine two months ago.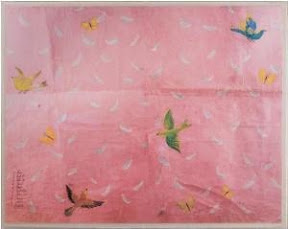 Since the piece has been so popular, and we know that many of you may have been eyeing the piece and had it on your "to do" list, I wanted to make sure we let our readers know that the last day to order the framed print to ensure Christmas delivery is next Friday, November 18. It's hard to believe that there are just six shopping weekends until Christmas!
If you would like to order, click here http://wellappointedhouse.com/Products/157554-the-well-appointed-house-paule-marrot-feathers-reproduction.aspx . Feel free to email us at customerservice@wellappointedhouse.com or call 914-400-4360. Enjoy!